with pita bread, green vegetables and condiments

Flour
Yeast
Salt
Chicken
Egg
Honey
Ground cinnamon
Water
Olive oil
Ginger and garlic paste
Yogurt
Ground coriander
Cumin
Black & Red pepper
White pepper
Turmeric
Tomato puree
Onions
Coriander
Mint
Cucumber
Cabbage
Olives
Pickles
Vinegar

Pita Bread
Take 233 ml of warm water in a bowl and add 7 g of yeast and let it rest for a while. Then add 233 g of whole grain flour, 233 g of bread flour (higher protein content) or all purpose flour, 5 g of salt, 5 g of honey and 14 ml olive oil. Now mix and knead for around 10 minutes or until it becomes elastic and has developed enough protein.
Next line the dough with some olive oil, cover and let it rise for an hour. After that expel the excess air out and divide into portions and shape the dough to a sphere form. Let them rest again for around 13 to 21 minutes while covering. Next flatten them out but not too thin. Let them rest for another 13 to 21 minutes while covering.
Heat
Next transfer them to a preheated oven and tray at 450o F for around 5 minutes.
This can also be made in tandoor or on pan or griddle with a slightly different appearance and taste.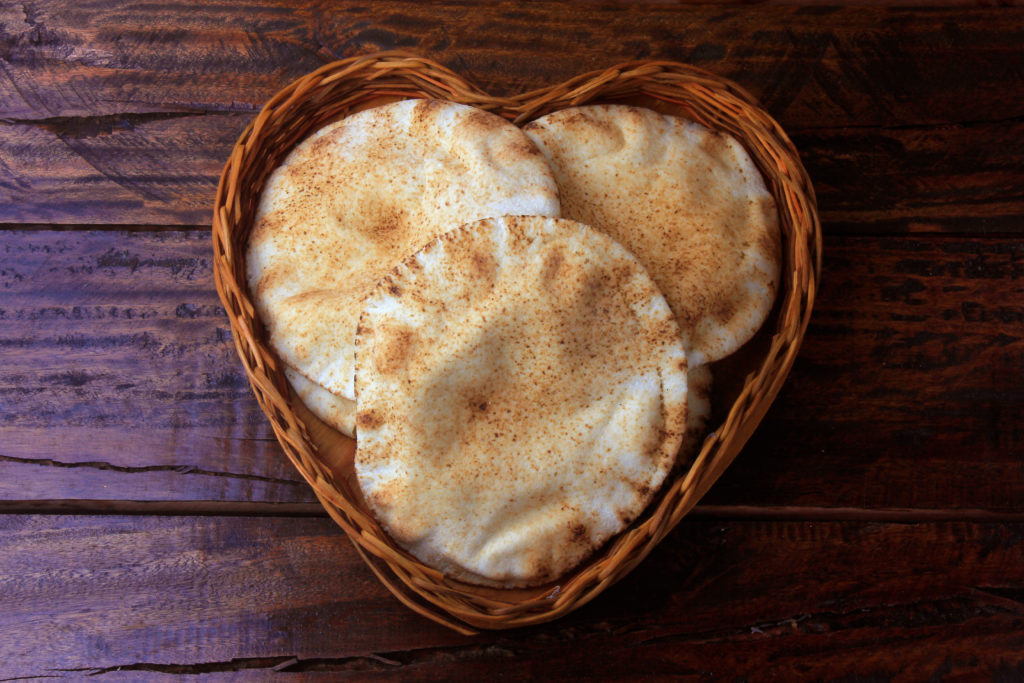 Marinade
Take 300 g of yogurt in a glass bowl, add 100 ml of olive oil, 21 grams of ginger and garlic paste, then add 5 g of ground coriander, cumin, cinnamon, black pepper, red pepper, white pepper, turmeric and salt; 50 g of tomato puree can also be added if desired. Also add some finely sliced or chopped onions. And mix well.
Next take some chicken thigh or breast pieces (possibly hammered) and marinate them thoroughly. And cover and let them rest for an hour or overnight for best results.
Chicken
Take marinated chicken pieces and grill them (or broil) until fully cooked.
Salad
Chop some tomatoes and salt them, next chop some parsley or coriander, some mint, cucumber, and chopped green onions and cabbage, sliced olives and pickles. Mix them in bowl and season with olive oil, vinegar, ground pepper and salt.
Condiments:
Seasame Seeds Butter
Take some sesame seeds, lightly roast them and then transfer to a food processor, once cooled, to blend to a smooth paste, and adding a bit of olive oil and blending for couple of minutes until smooth and creamy.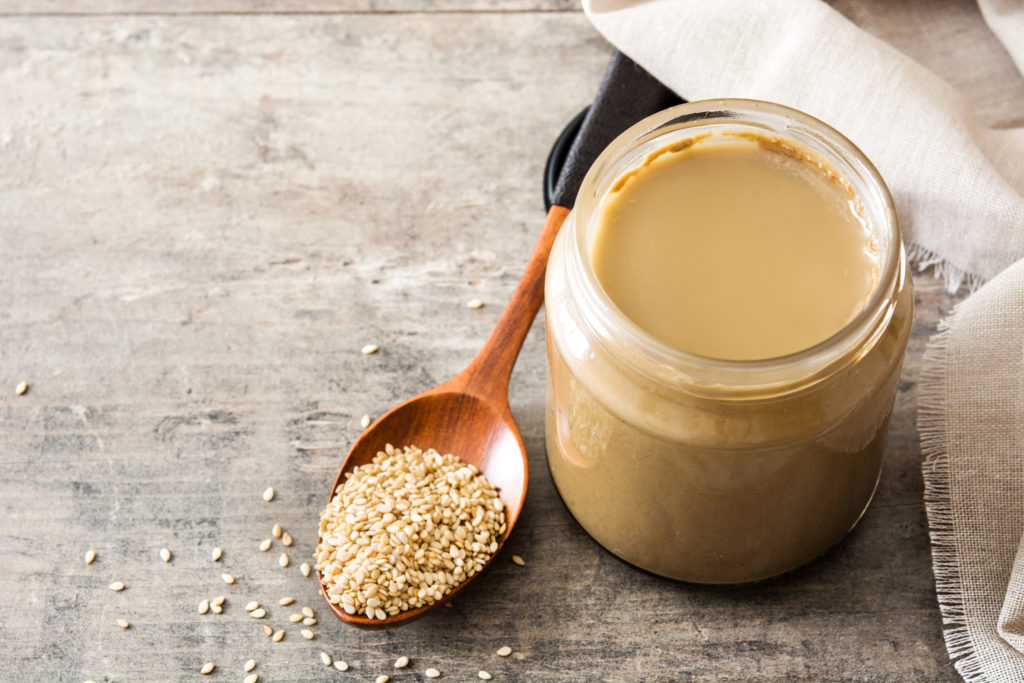 Green Mint chili yogurt (Chatni)
Take some yogurt in a bowl along with some crushed green chilies, mint and coriander. And mix to a smooth consistency.
Garlic Mayonnaise
In a food processor take 4 cloves of garlic, add in 4 eggs, 14 g of salt, 14 g of honey or sugar, 7 g of ground black pepper and blend to combine. Next keep blending and simultaneously add around 610 ml of olive oil, possibly with 50 ml water and keep blending until smooth.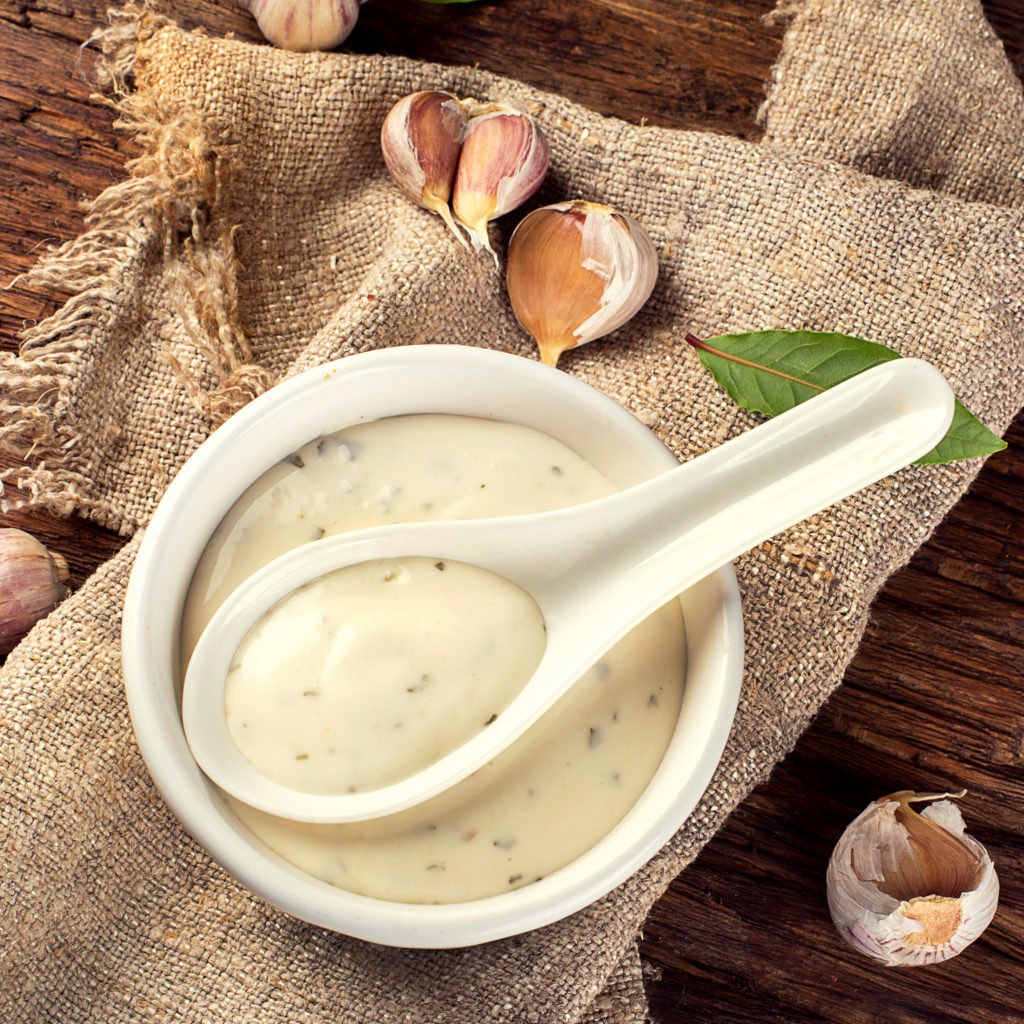 Red Chili Sauce
In a food processor take some red chili flakes, add salt to taste and some vinegar and water and blend the mixture to a smooth paste.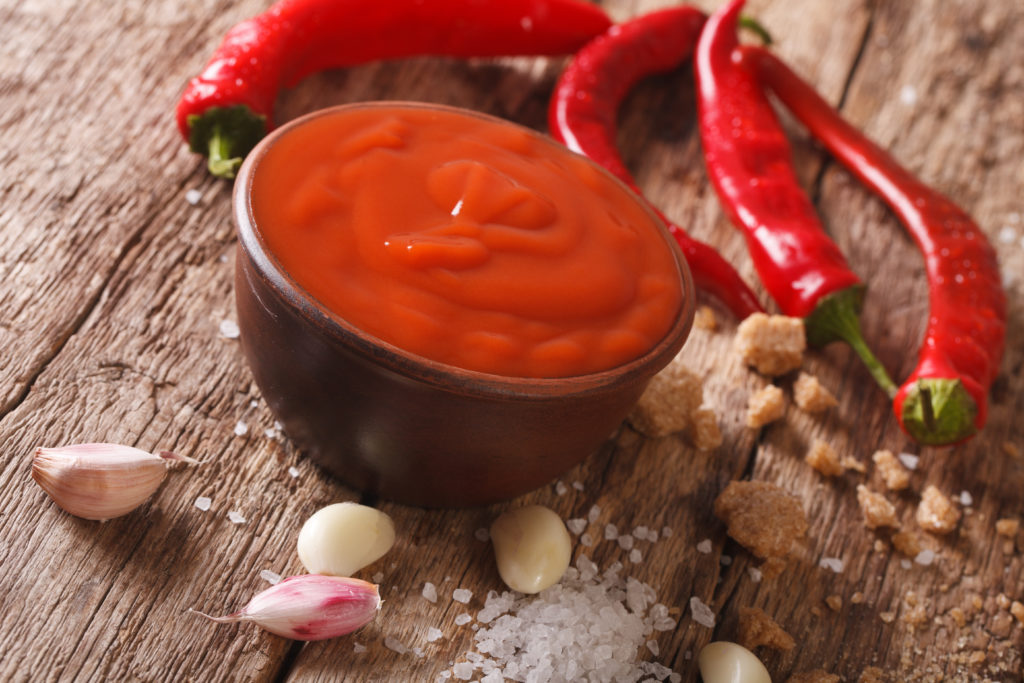 Assembly:
Finally assemble the sliced chicken pieces, condiments and salad in layers and as per desire and rolling it up in the prepared pita bread (or any other flat bread, Puri) along with some brushed butter if desired.