Peel the potatoes and dip them in water so that it doesn't oxidize or discolor.
Boil
Next cut them into chunks and boil for about 13 minutes.
After that, in a heated pan add milk, cream, rosemary and garlic and after simmering for a few minutes filter out the mixture.
Now mash the boiled potatoes using a masher or through a sieve, for a smooth consistency.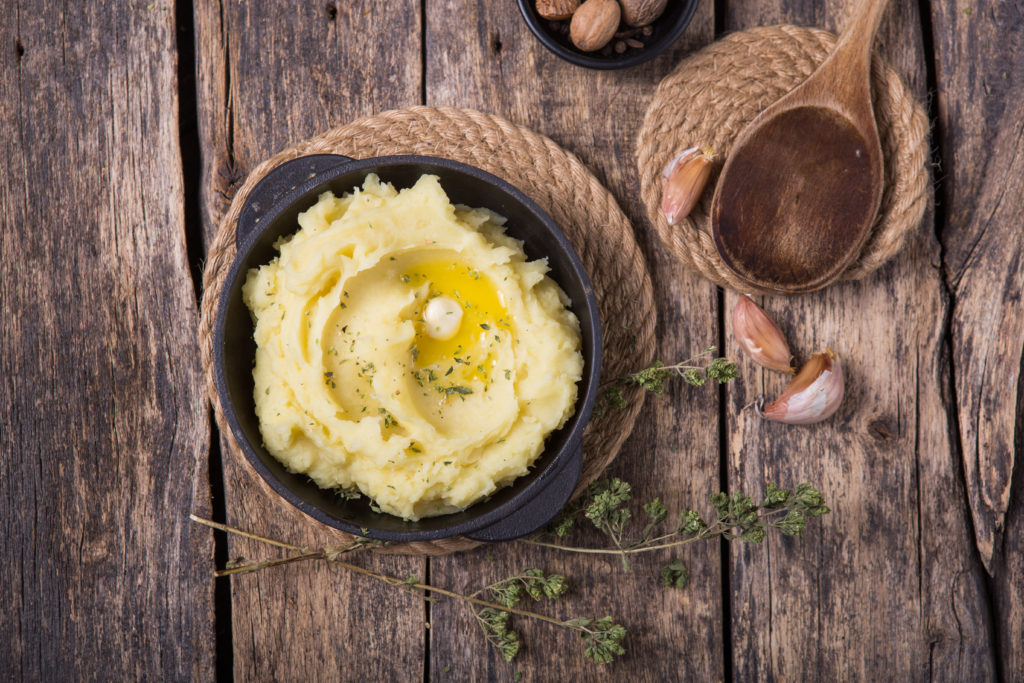 Season
Next, in the mashed potatoes add butter and salt to taste and mix well until smooth and then incorporate the milk cream mixture gradually while mixing.