Flour
Salt
Sugar
Almond extract
Olive oil
Honey
Eggs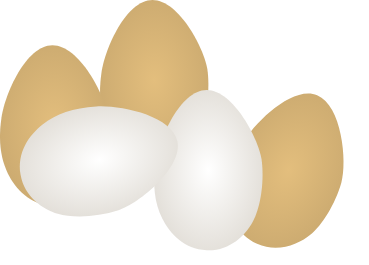 Dry Ingredients:
In a bowl add 1 cup (230 ml) of finely sifted flour (through a sieve).
Now add 150 g of pure fine natural sugar (brown or white sugar, this will also affect the color)(sifted), 15 ml of almond oil/ extract and mix well.
Wet Ingredients:
In a separate bowl pour in around 10 egg whites on room temperature (around 360 g of egg whites needed), mix until foamy and then add half teaspoon (2.5 ml) of salt, 3 teaspoon (15 ml) of apple cider vinegar or lemon juice, 150 g of natural sugar gradually, as egg whites and sugar mixture emerges to a soft peak consistency, and then add 40 ml of olive oil, 50 ml pure honey, 1 tsp of rose water, and mix until smooth.
Combining
Next gradually sprinkle in the dry ingredients (flour mixture) into the white eggs mixture. Gently fold and mix.
Baking
Thereafter, pour the batter in a pan and put in a preheated oven at 180o C for 25 to 34 minutes, or until golden brown. After that let it cool for another 30 to 60 minutes being upside down.
Finally, cover with fruits (dates, berries) nuts and butter cream layer (frosting) or dark chocolate ice cream, as desired, and serve.