Flour
Salt
Apple Cider Vinegar
Black & Red Pepper
Green chilies
Dried parsley
Garlic and ginger paste
Milk
Water
Olive oil
Yeast
Cheese
Olives
Tomatoes
Cumin
Nigella seeds
Capsicum
Mint
Lemon
rosemary
Carrots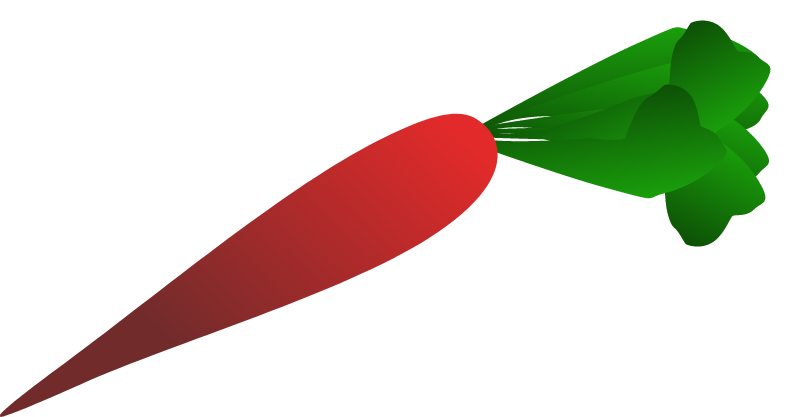 Dough Preparation
Take 144 g of flour, add a gram of dry yeast (along with gram of baking soda and vinegar, if desired), thereafter, add half tsp honey (optional), half a tsp of salt (3 g), 40 ml of olive oil, a tsp of garlic powder and 89 ml of milk and knead the wet dough.
After that place it in olive oil greased bowl and cover it. Let it rise for an hour or until double in size (can also be kept in fridge for several hours but it needs to be slightly warm when preparing to cook).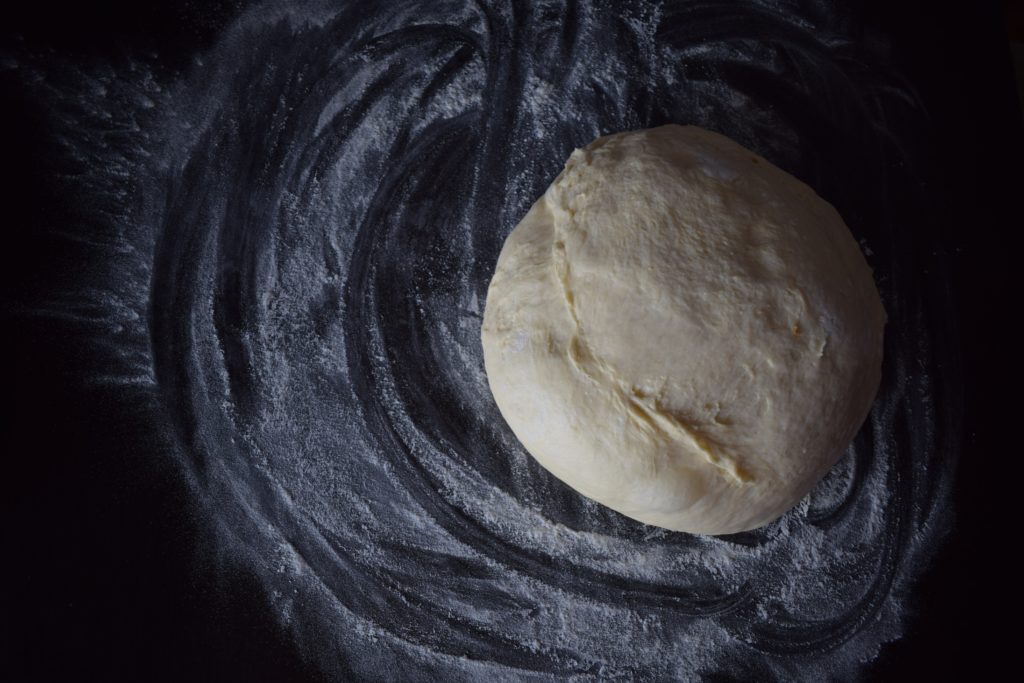 Cooking
Next, take a pan (cast iron pan), put it on low heat, drizzle and spread some olive oil onto the pan and season it with salt, chili flakes, nigella seeds, turmeric, cinnamon, etc and coat the pan with it (here honey can also be used for extra sweet browning).
Then transfer the dough to the pan and transform it to the shape of the pan by flattening and coaxing it out evenly, after that oil the dough with olive oil from the top face and let it rise again for about half an hour.
Sauce
In a bowl take 150 g of ground tomato sauce, season it with cayenne pepper, black pepper, salt, turmeric, cumin, vinegar, dried parsley, green chilies, garlic & ginger paste.
Heat
Next heat the pan with the dough until the heat renders the dough lightly brown from the underside.Now take it off the heat and pour on it the seasoned tomato sauce and spread it evenly, top it off with grated fresh natural cheese and grounded seasoned fried chicken (optional) pieces and sliced olives and perhaps julienne d carrots (or pineapple), light thin golden brown sliced onions.
After that, transfer the pizza to a baking pan and heat it from the top for a couple of minutes. Then sprinkle it with chopped garlic, mint seasoned with lemon or vinegar; along with some chopped capsicum.