Coconut Cream Cake Dessert with Meringue

All purpose flour
Sugar
Water
Salt
Coconut Milk
Shredded Coconut
Heavy Cream
Vinegar
Honey
Eggs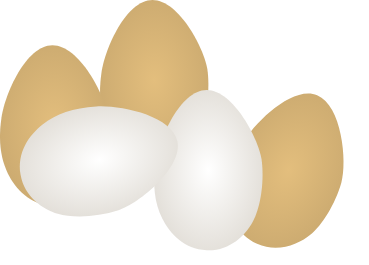 Dough
Take 377 g of all purpose flour through a sieve, 15 g of granulated sugar, a pinch of salt, and mix to incorporate the ingredients, then add 260 g of slightly cold unsalted butter, and mix until smooth.
Next add 30-50 ml of ice cold water but without ice, gradually into the mixture, while mixing. To test if the dough is ready, do the fist test, taking some flour into the fist and see if it retains its shape, if it does, its done.
After that put the dough in a flat transparent wrap and loosely wrap the dough in a square or round disc shape and press and roll it out a bit evenly.
Then place the wrapped dough in the fridge for around 34 minutes or for a few hours.
In the Oven
Preheat the oven to 375o F.
On a lightly floured clean flat surface, roll out the dough to a desired length and thickness. Now place the dough in the desired pie plate or pan, possibly with a slight overhang.
Once done, cover the dough with parchment paper and add lentils on top for weight and press evenly to get rid of any air pockets. Now put it in the oven and bake until golden brown (blind baked).
Making Custard
For custard, take a pan placed on heat, add 72 g of granulated sugar, 34 g of corn starch, 4 g of salt, and mix to combine. Then whisk in 377 g of coconut milk while whisking, on medium to high heat, until it becomes thick. Also scrap the sides.
Next slowly add some coconut milk mixture into the two egg yolks mixture to temper it, then put the tempered egg yolk mixture into the main coconut milk mixture.
Mix to combine and then turn on the heat for about a minute. Once done add some room temperature unsalted butter and mix well to fully incorporate, next add some shredded coconut and mix to combine.
Then pour the mixture into the baked dough (with the lentils removed), let it settle and cover and refrigerate for around 15-30 minutes.
Cream
Then in a bowl, whip some 233 g of cold heavy cream with some honey and vanilla extract to soft peaks.
Assembly
Take out the pie from the fridge and pour whipped cream on top and finally sprinkle with toasted shredded coconut. And serve.
Coconut Cream Pie with Meringue
For meringue topping just take some egg whites in a bowl and add small amount of vinegar and mix until foamy, then gradually ad pure sugar and whisk the mixture until it reaches soft peaks consistency. Thereafter, pour on top of the coconut cream pie.