Homemade Pancakes/ Dark Chocolate Pancakes

Flour
Honey/ Sugar
Salt
Baking Powder
Baking soda
Whole Milk
Olive oil
Vanilla or Almond extract
Dark Chocolate (For Chocolate Pancakes)
Eggs.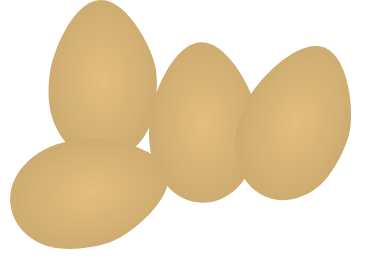 Dry ingredients:
Take 250 g of all purpose flour, add 4 tbsp honey, 1 tsp salt, 1.5 tsp baking powder, 5 ml of vinegar and 1 tsp baking soda and whisk to combine all.
To make chocolate pancakes add 150 g of natural cocoa powder and some dark chocolate chips.
Wet ingredients:
Pour 230 ml of whole milk in a container, and 2 eggs whisked with 30 ml of olive oil and mix until incorporated. Also mix a tsp of vanilla or almond extract.
Next combine the prepared wet and dry mixtures and mix until roughly combined; keep a thick consistency and do not over mix.
Thereafter, let the batter rest for 13 to 21 minutes.
Heat placement:
Now set your pan or griddle to a medium heat with a 1 tbsp of unsalted butter or olive oil, evenly coated. Place a desired portion from the batter into the pan or griddle and top it off with nuts, berries, fruits or chocolate.
After a few minutes flip the pancake and let it cook on the other side for a minute or two, other side consumes relatively less time to finish.
Afterwards, place cooked pancake on the plate and pour on top some honey or peanut butter, garnished with nuts, desired fruit and even melted dark chocolate; as per requirement.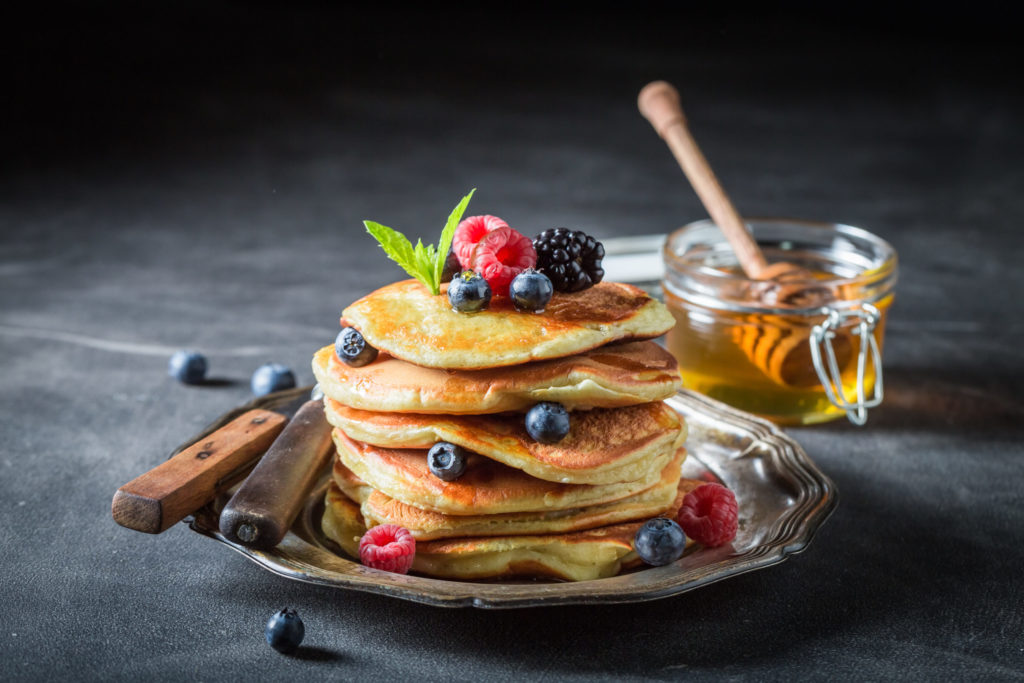 Italian Silky smooth Buttercream: (silky smooth and less sweet):
In a bowl take 5 egg whites, add in a tsp of vinegar and a pinch of natural salt and mix until the texture changes and the mixture foams up, slowly add 50 grams of pure sugar.
Next in a pan take 190 g of sugar with 100 ml of water mix and put it on heat, once the temperature reaches 114o C, pour it into the egg whites mixture and mix well.
After that bring the mixture to room temperature and gradually add 500 grams of unsalted butter (room temperature) while mixing, until it changes texture and becomes stiff. And add in a tsp of natural vanilla extract. Alternatively melted dark chocolate can be added.
Or simply serve with ice cream.