Crisp on outside and soft on inside

Potatoes
Cheese
Egg
Chives
Salt and pepper
Butter
Bread crumbs
Olive oil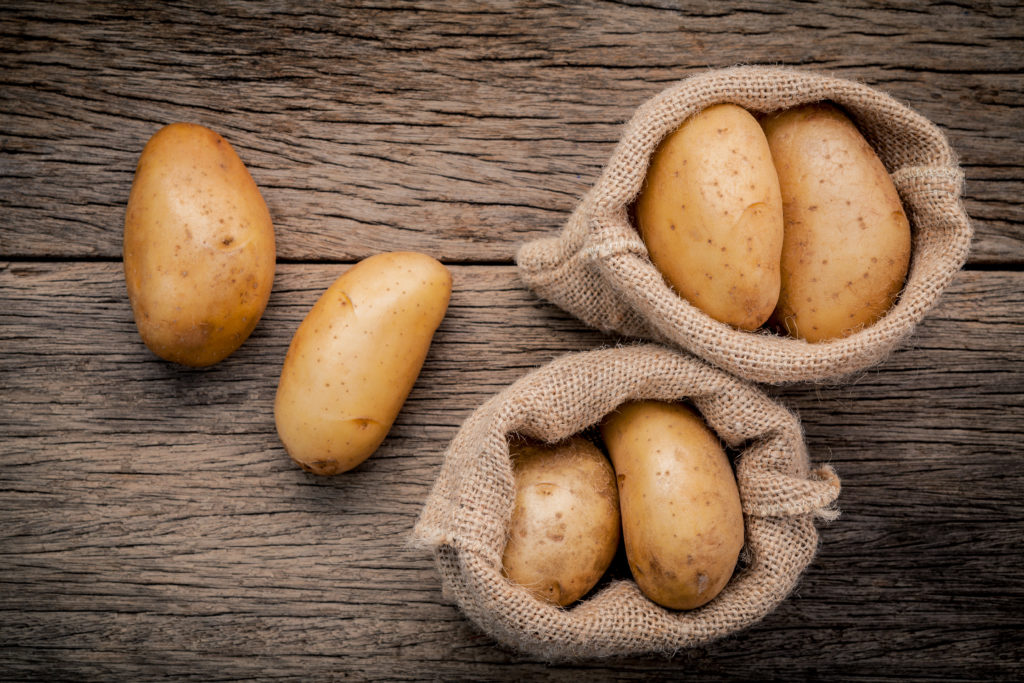 Take 75 g of potatoes, peel & cut them to pieces and bring them to a boil in a saline water. It should take around 10 minutes for them to become tender.
Next drain them and let it cool for a couple of minutes to get rid of excess moisture.
Then, add 1 oz or 28 g of grated cheese, 1 egg yolk, 34 g of chopped chives, 4 g of salt and pepper. After that, Mix and properly mash all the ingredients together.
Thereafter, add 34 g of melted butter and mix again to get smooth consistency.
After that cool them in the fridge for about an hour, then divide them into desired portions and shape. Coat them in whisked egg and then in bread crumbs completely.
Deep Fry
Then deep fry them in olive oil at around 170o C, for about 3 minutes on one side and for 2 minutes on the other. Once done take them out of hot oil and serve thereafter.