Making natural smooth Peanut Butter/ Almond Butter/ Cashew Butter/ Walnut Butter

Peanuts
Extra Virgin Olive Oil
Honey
Salt

Take 233 g of roasted and shelled peanuts (or Almond/ Cashew/ Walnut, etc), transfer them to a food processor, after that, add in 3 g of honey, 5 g of extra virgin olive oil and 1 g of salt.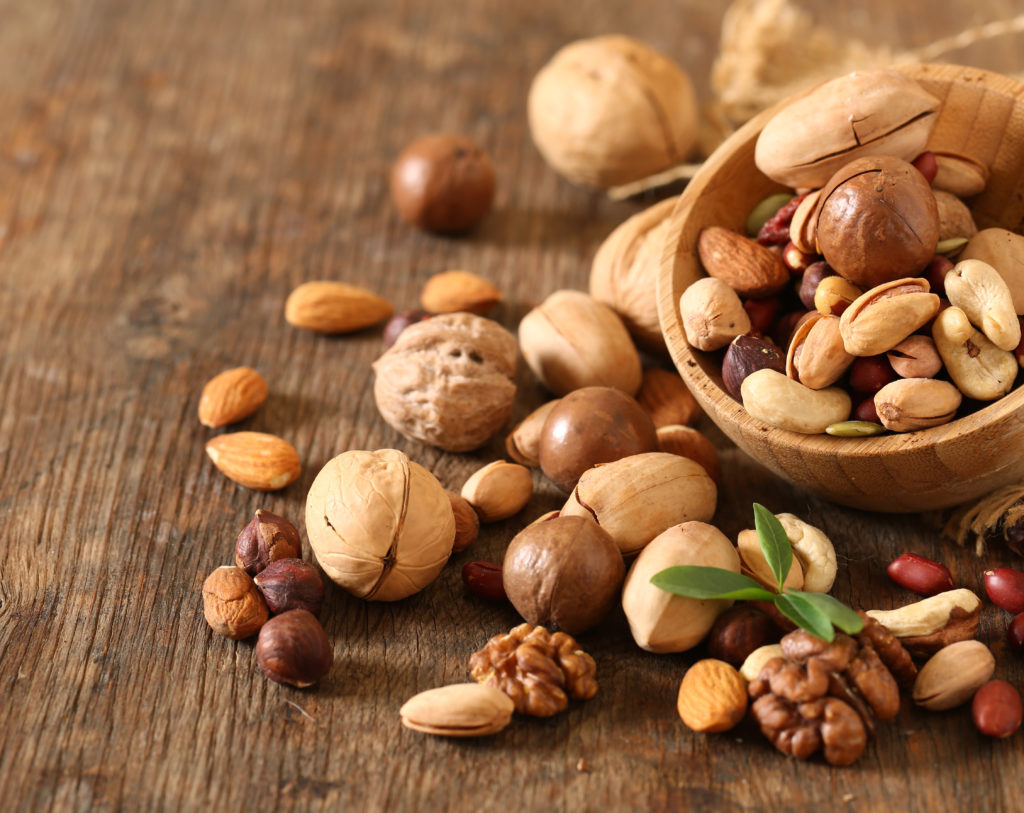 Blending
Now Blend them until a smooth consistency is achieved.
Viscosity of the peanut butter can be changed with variation of amount of oil and honey being introduced into the butter.
Finalizing
After processing, place it in the fridge for an hour or so before use. Peanut butter can then be stored in the fridge for later use.
This process should help avoid separating of oil from the butter, honey is particularly helpful; in addition to being nutritious and a cure.