Whole Milk
Heavy Cream
Flour
Sugar
Honey
Olive oil
Lemon Juice
Eggs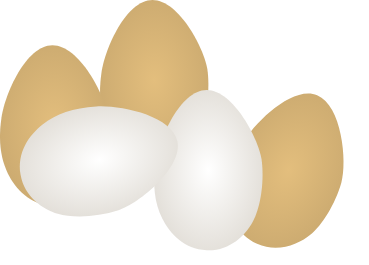 Cake Base
Take 2 egg whites and mix until soft peaks consistency is achieved.
Next, add in two egg yolks and mix until smooth. Add in 34 g of cake flour (finely milled flour with lower protein content of around 5-8 %) and 10 g of cocoa powder, sifted. And mix until combine.
In a separate bowl take 14 ml of whole milk and 14 ml of olive oil and mix. then add into the previous mixture.
now bake at 160 o C for 40 minutes.
Moist Vanilla Cake can also be used instead.
Ladyfingers
Sift 89 g of all purpose flour, add 69 g of corn starch for texture and to make them soft in the center.
Then whip 3 egg whites separately to soft peaks consistency and gradually add 40 g of sugar and 40 g of honey as you mix. Next beat the 3 egg yolks separately, until smooth and pale yellow.
Now mix the egg yolks and whites together, until both are nicely combined. Then add in the flour mixture from earlier.
Afterwards transfer the mixture to a piping bag fitted with a solid plain tip and pipe some finger shapes onto the parchment lined baking tray.
Then transfer to preheated oven at 360o F or 180o C, for 12 to 15 minutes or until done.
Finally let it cool.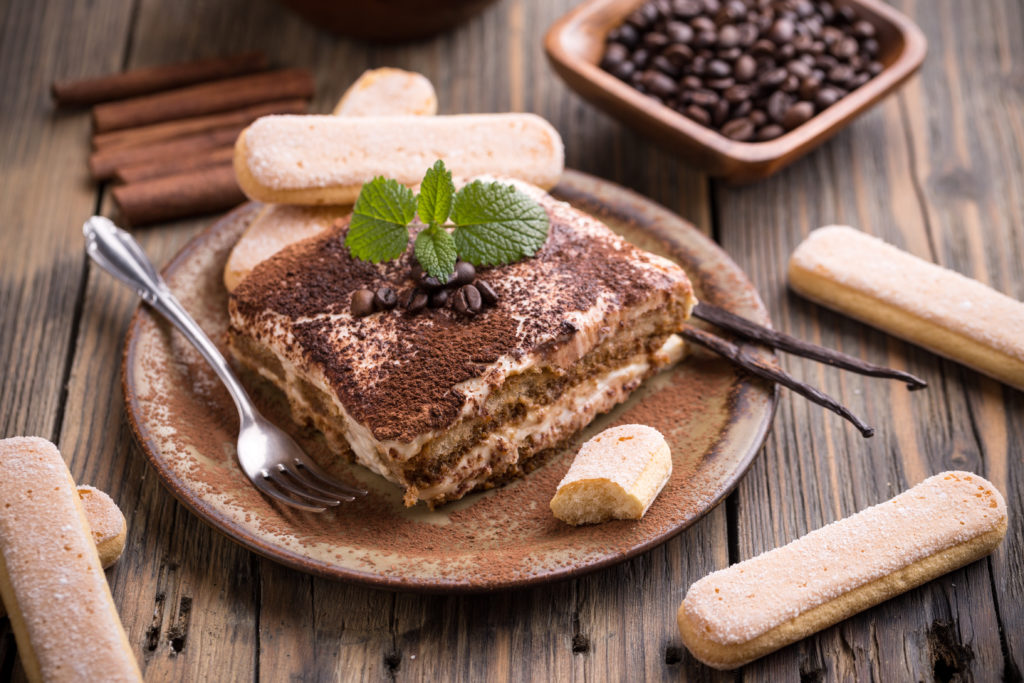 Mascarpone Cheese
Take some heavy cream (300 ml) and heat it slightly until it reaches a simmer and then add 30 ml of lemon juice (citric acid) and whisk for around 15 minutes, to solidify and thicken the cream.
Once done move the sauce pan to an ice bath to cool it completely.
Then run it through a cheesecloth to remove excess water. Fat content is around 60-76 %, making it smooth and silky.
Finally place in the fridge for 24 hours.
Mascarpone Cheese vs Cream Cheese
Mascarpone cheese is made with heavy cream, whereas cream cheese is made from whole milk. This gives mascarpone higher fat content and creamier texture, cream cheese fat content lies between 39 to 40 %. Cream cheese is more acidic, hence a more sour taste relative to mascarpone cheese.
Mascarpone Cream
Lightly steam some 4 egg yolks placed in a glass bowl, glass bowl in turn placed on top of a sauce pan with some water on medium heat (water should not touch the glass).
Next pour in some 60 ml of honey and 20 g of granulated sugar and constantly whisk, until it becomes twice the volume and lighter in color, while holding soft peak consistency and a figure 8 can be drawn.
Take it off the heat.
Then add 250 g of whisked mascarpone cheese made earlier and mix well to combine.
Once the mixture cools down, gently mix in 2 whisked egg whites with soft peaks consistency. Additionally, 180 ml of lightly whipped heavy cream can also be added to the mixture if desired.
Assembly
In a desired pan, line the bottom with the slim cake prepared earlier, then add next layer of ladyfingers and pour on top the prepared mascarpone cream ( layers of cake and cream can be added as per desire) and finally dust off the top with natural cocoa powder.
Then refrigerate it overnight and finally serve with fresh fruits, as desired.